The new year 2020 has come but there's no new post. I don't want to give any reason. No post is no post. But I want to write something and publish it. Just to feel that the blog is still up to date.
Back in Vietnam
A stormy journey
We were back in Vietnam after 2 years far from home. It doesn't mean that we will stay in Vietnam and not return to Singapore. Singapore is still your based location. But due to the Covid, everyone works from home. So we want to work from 'home' too. We decided to go back to VN for couple of months.
The original plan was to stay in Vietnam after the baby was born, and the covid was better. But 2022 was a worse year with new covid variants. People are still working from home. If we come back to Singapore, we would still work from home. So it's better to stay in Vietnam and work from there. Luckily, my boss is good with it, as long as the job is done.
I'm thankful for him.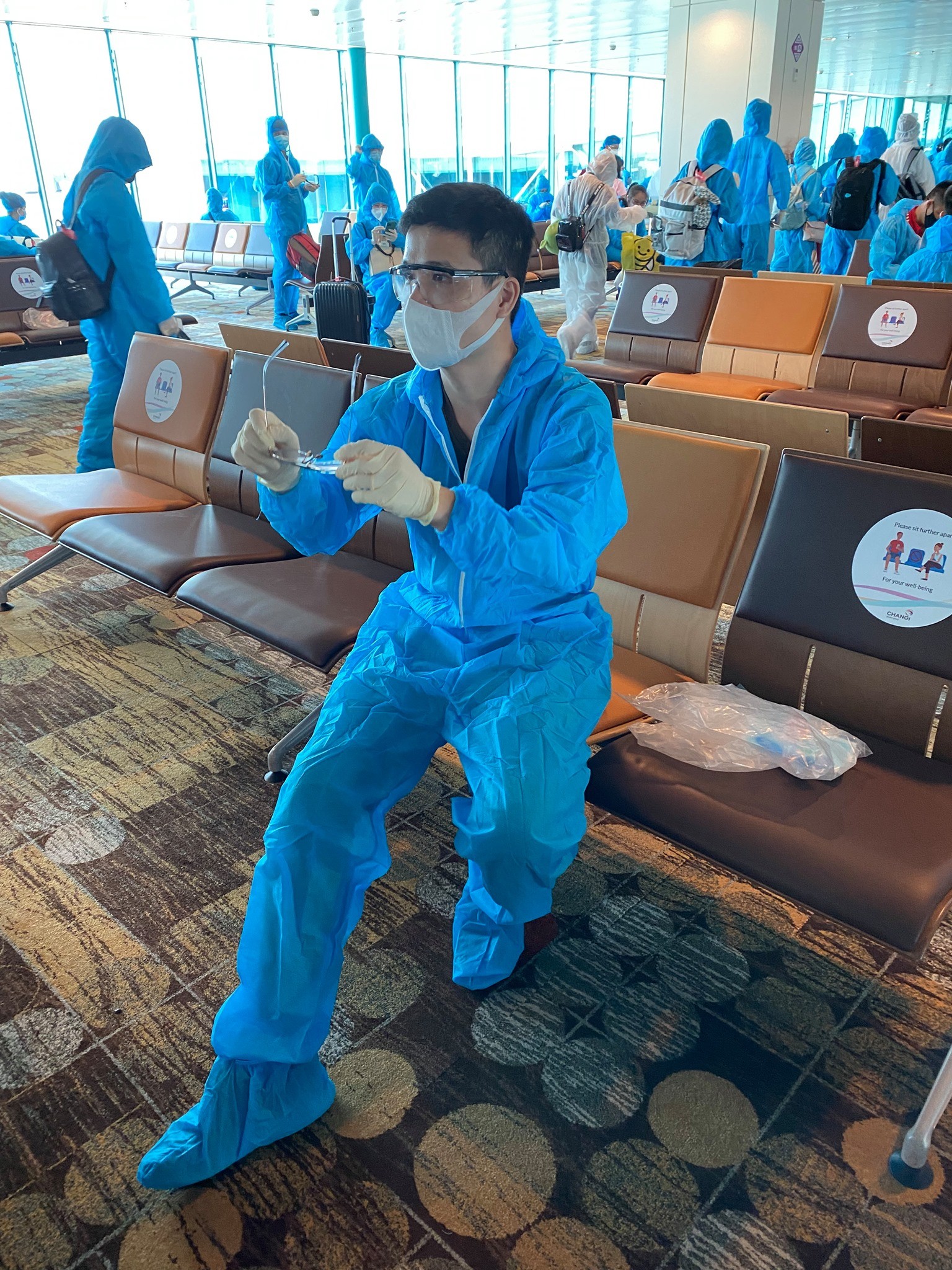 Going back to Vietnam during covid was painful. Especially when my wife was pregnant.
It was the end of May 2021. The baby is around 7 months pregnant. The belly was very big. But we still decided to go back to Vietnam for delivery. It wasn't an easy decision. We were back and forth between staying and going back. We had to ask our 'big brother & sister', Sakura and Christophe for advice. They are the people we trust the most when we faced difficulties.
They suggested going back. Because having a new baby is too much if we stay alone, especially it was the first baby.
We went back, by buying tickets and approval from black markets. It was very very expensive. But we were happy to be able to go back. There was no other way.
But it hadn't finished there. I had to quarantine for 3 weeks in an army camp in Quang Ninh province. The food was good for the first week, but after that, it kept repeating, and got sick of it.
On the last day before we can go home, my wife got the pain under her belly. We thought it was a sign of premature birth. We needed to ask permission to go to the hospital. We had to wait 3 hours to get the approval. My wife is very painful. The pain was getting worse while waiting.
When we came to the hospital, many doctors visit us to check and test, but they couldn't find the reason. In helplessness, they asked us to buy everything we need for the baby. We were in despair. We wanted to go back to Vietnam go give birth in our house, where our parents were. Not in a place that was 1,000km far from home.
But something magical happened. My wife pooped, and she felt better. Turning out that she hadn't pooped for 5 days!!!
Two days later, we were discharged, rented a car to go to Hanoi, and took the train home. We couldn't take the flight because the pregnant had reached the maximum limit (32 weeks). And the journey home hadn't ended there.
Trains in Vietnam weren't like trains in Europe or Singapore. It shook terribly when running. We are scared that it will affect the baby. The worry starts from the departure to the end. We couldn't sleep well.
When the train almost reached home, my wife went to the toilet and saw a pink liquid. She thought it was the sign, again, of premature birth.
We went straight to the hospital to check. It was noon, we were both hungry but couldn't eat. Hungry and worried, I waited outside and hoping it was not that day.
And yes, the doctor said it's ok. We could go back home and take a rest. The baby didn't want to go out yet!
Woop! We couldn't happier!
Time for my wife to share the stories to our family